Nourish Skin Care Products' offer an organic and botanical line of skin care. Let us share the secret of how to moisturize your face and skin, revitalize your eyes, and protect your body without harsh chemicals.
You don't have to compromise quality for an effective product…try Nourish today.
Nourish Your Skin Online Store
View our complete line of products and find out more information regarding the organic ingredients we use.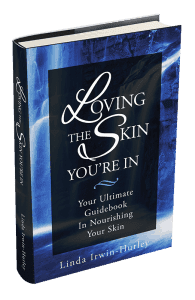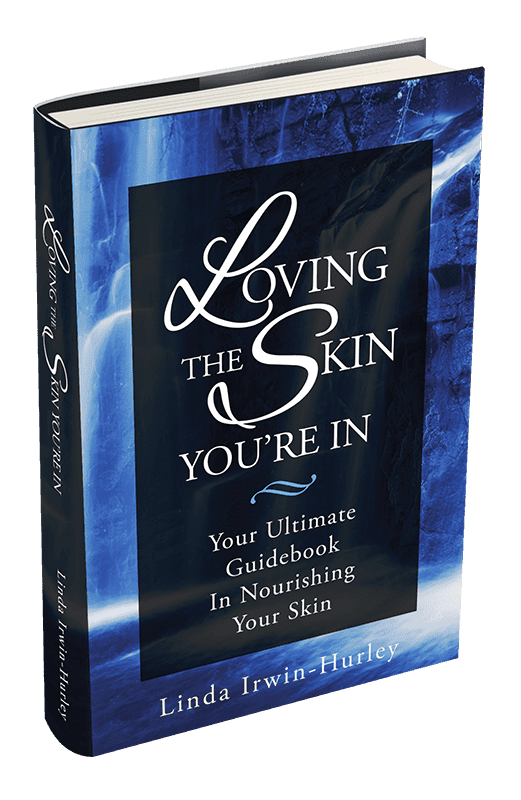 Loving the Skin You're In
Your ultimate guide in nourishing your skin
…by Linda Irwin-Hurley
Try our product and you will see how it revitalizes your skin with a smooth and younger look. We know you will love it.
Importance of Skin Care
It's an important part of everyone's body maintenance routine, but skin care products at the department store's cosmetic counter can end up costing a small fortune. More expensive products tend to have more expensive packaging to convey the idea you are buying something really special.
Natural Options
You need to learn the secret of how to find effective affordable skin care that works. Natural affordable skin care brands are the safest option. Scientific studies show that they are more effective than synthetic ones.
Affordable Products
Affordable skin care products are not necessarily of low quality; effective ingredients are expensive. The problem with most high end companies is they spend millions of dollars on advertisement strategies and celebrity endorsements. These costs are built into the cost of their products.
Protect Your Skin
Protect your skin against the damage of free radicals. Read your ingredients to know the benefits provided within the bottle.
No Chemicals
Do not buy products containing harsh chemicals, such as paraben, sulfates, alcohols, fragrances and glycol. Those ingredients can cause dry skin, allergic reactions and premature aging. Avoid brands made with synthetic ingredients.
Revitalize Your Skin
The product you choose should make your skin look smooth, younger and illuminated. Natural ingredients should be there to make your skin look supple and velvet-like without obstructing the pores.
Read What Our Customers Say About Our Products…
"My skin is very dry and itchy. Have tried numerous products and nothing helped until I started using Nourish Body Lotion and Body Oil.
Within two days the itching stopped. I had no sensitivity to the products. Other products I have tried in the past caused hives and more itching. My skin has always been sensitive to products that have chemicals in them. The Organic and Botanical Ingredients in Nourish Skin Care products are great for my skin. I am sure they will work for you too." Sherrie ~ Peoria, AZ
"Hello, as a makeup artist and Lic Esthetician, I was really looking forward to trying your products. I am loving them so far and will be a customer. The ultra-moisturizing toner does exactly what it says it will, moisturizes your skin and gives you a pick me up. I also used it after swimming on my dry legs and it made them feel wonderful! I highly recommend these products!!" Kerrie ~ Dallas, TX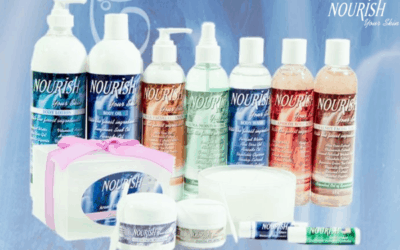 With all the skin care products out there, we know it can be baffling and overwhelming to know what to use, when to use it, and how to use it. Nourish Skin Care has taken most of the confusion out of the routine by offering a concise, targeted line of products with...
read more